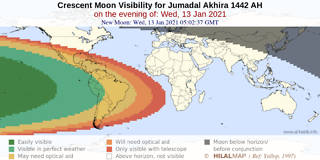 As predicted from Crescent Moon Visibility Map for Jumadal Akhirah 1442 AH (see HilalMap above), on Wednesday evening, 13 January 2021, the very thin crescent moon was sighted from Rosario, Santa Fe, Argentina. Esmeralda Sosa took a picture of the hilaal (crescent) along side planets Jupiter and Mercury in the photograph below: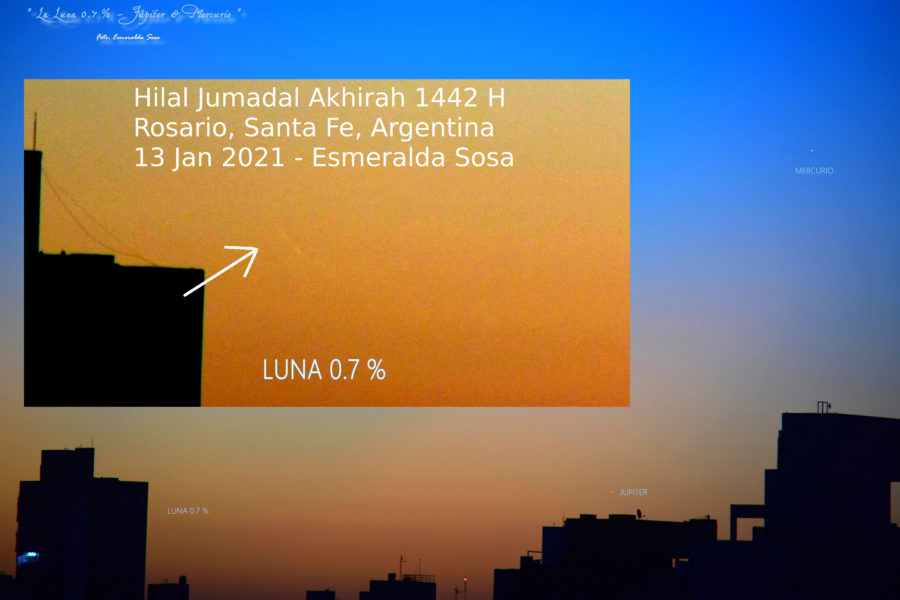 Based on this global moon sighting observation, 1 Jumadal Akhirah 1442 AH starts on Thursday, 14 January 2021.
In the meantime, most other places in the world could only see the crescent moon on the following day, on the evening of Thursday as the photos below show.