This post will be updated with photos of crescent moon for Ramadhan 1437 AH. Earliest report of visual naked eye sighting of Ramadhan was from Indonesia. However this report was not accompanied by hilal photos. Some astronomy enthusiast in Indonesia also doubted the naked eye report.
CCD imaging of crescent moon with the help of telescop and image processing has produced one image of the crescent before sunset at Kupang, Indonesia. This was a result of a great effort by Boscha Observatory of Bandung, Indonesia. Below is the CCD image: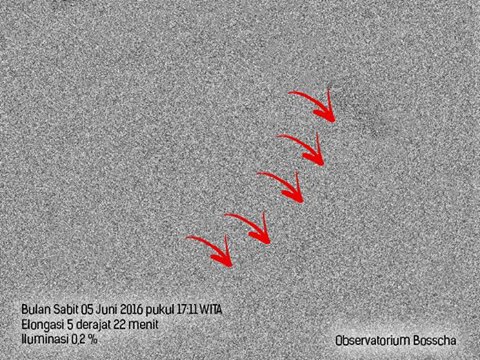 Meantime, from Brazil, an amateur astronomer, Leo Caldas has posted a photo of Ramadhan 1437 AH crescent moon that is visible to naked eye, although very thin and almost invisible to the naked eye.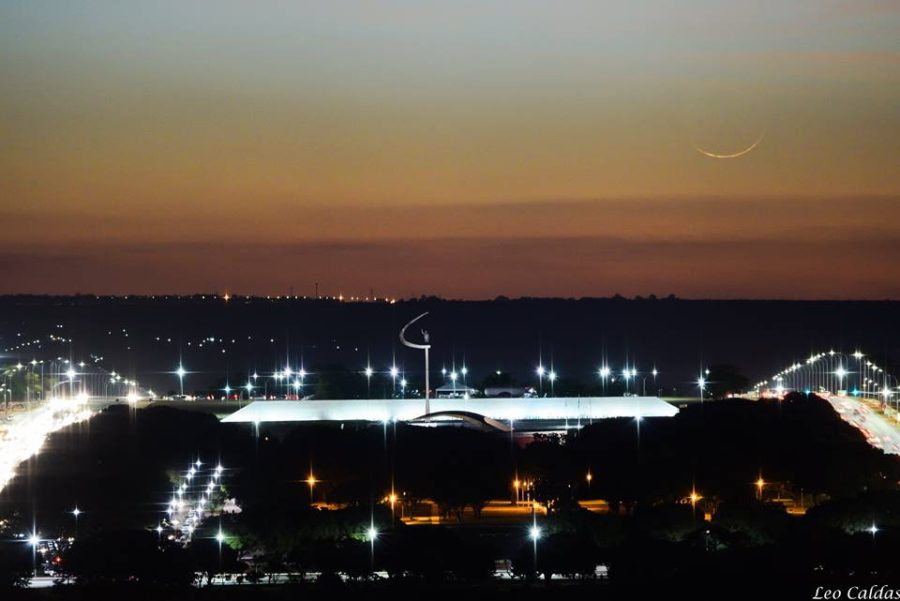 Saudi Arabia has formally announced that Ramadan 1437 AH starts on Monday, 6 June 2016 following a sighting report in the country as reported by Al Arabiya news:
"Saudi Arabia's Supreme Court has announced that Monday June 6 is the first day of Ramadan after confirming seeing the moon crescent."
Ramadhan Mubarak to all muslims around the world!
Webmaster
at
Alhabib - Coloring with Islam
Latest posts by Habib bin Hilal (see all)