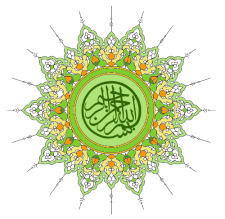 The islamic calendar for christian era year of 2016 is available, both for perusal and download at Alhabib's website. The islamic calendar covers hijri years of 1437 – 1438 AH. See the islamic calendar for 2016 here.
There is also a PDF version of the islamic calendar for 2016 available.
As usual, you can also find a list of important islamic dates throughout 2016. The list is also expanded to mark the beginnings of each hijri months and dates of yaumul bidh, on which muslims are encouraged to fast for 3 days for each month.
Webmaster
at
Alhabib - Coloring with Islam
Latest posts by Habib bin Hilal (see all)