The crescent moon (hilaal) of Safar 1437 AH have been sighted and photographed in many places around the world on the evening of Thursday, 12 November 2015. Therefore, 1 Safar 1437 AH starts on Friday, 13 November 2015, globally.
The observations were consistent with the predicted sightings as calculated from the crescent moon visibility map below: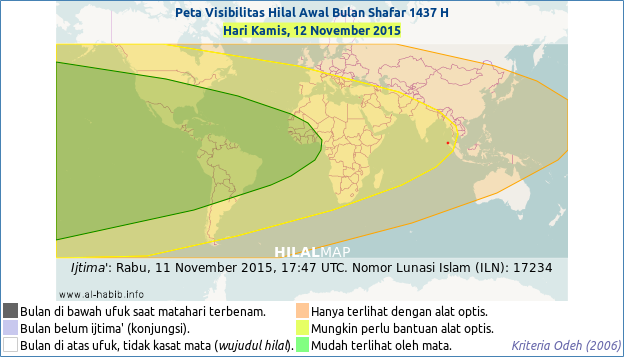 Below are several photographs of the crescent moons that marked the beginning of Safar 1437 in the hijri, islamic calendar.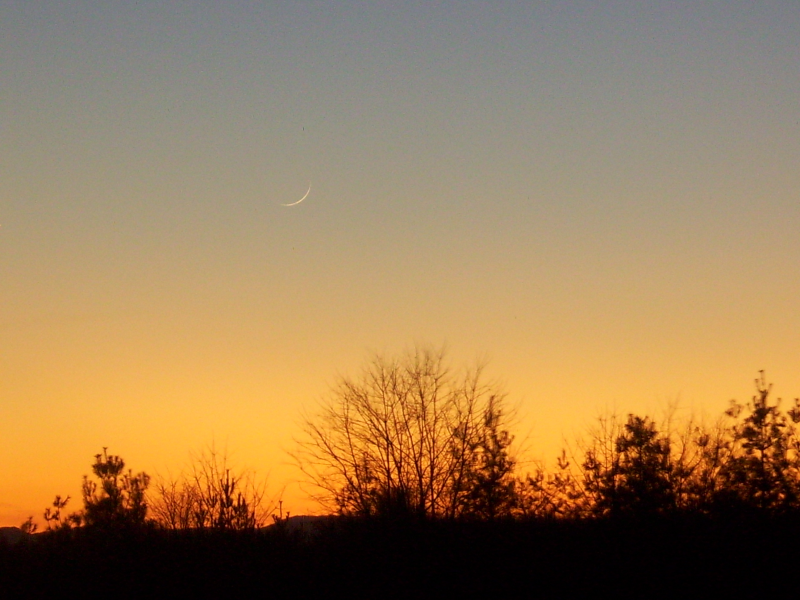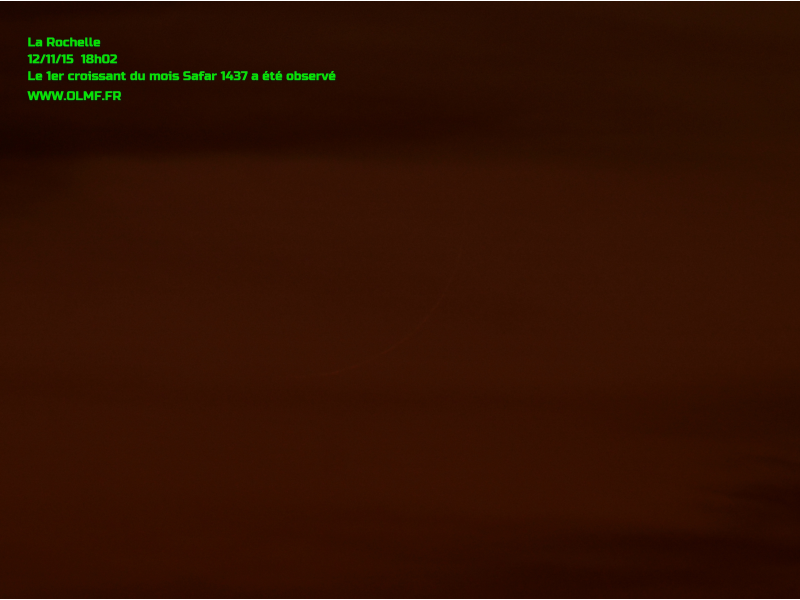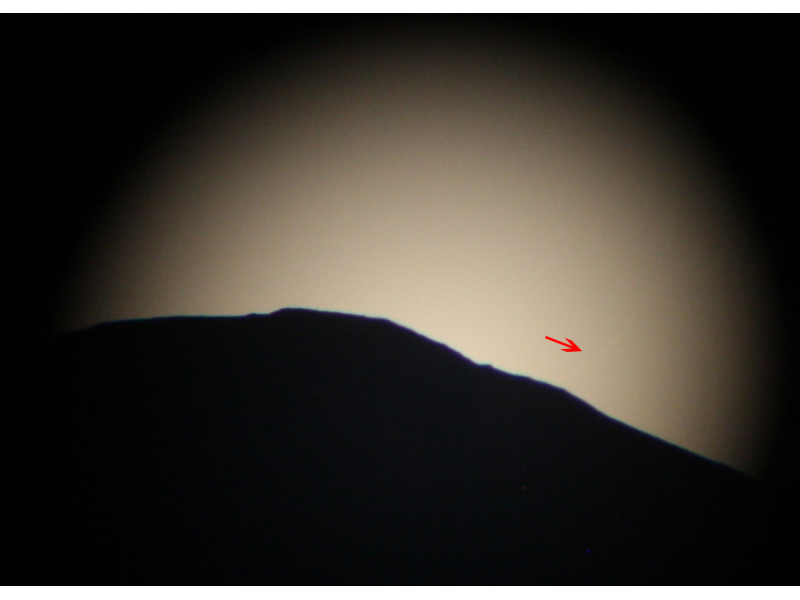 Apart form the photos above, naked-eye sightings of the hilaal of Safar 1437 AH were also reported from Hungary, and Oman.