The Astronomical New Moon is on Tuesday, December 3, 2013 at 0:22 UT. The new crescent moon for Shafar 1435 AH can be seen in Africa and Americas on December 3 quite easily. With some optical aids, the hilal could also be sighted from middle eastern countries, India, Pakistan and parts of South East Asia.
On Wednesday, December 4, moon can be seen in the whole world (See visibility curves).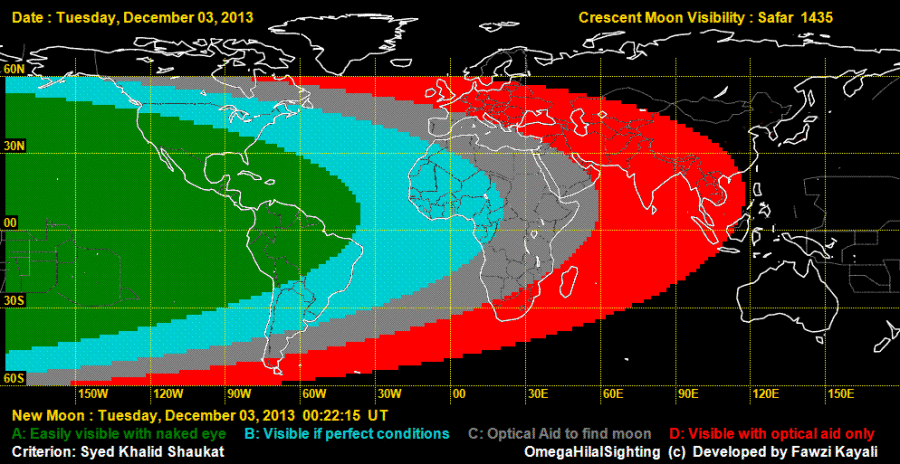 Crescent Moon Photos
As curated by ICOP Project, below are several photos of the new crescent moon that marked the beginning of the islamic month of Shafar for the islamic calendar year of 1435 AH.